The Y is More Than a Gym 
What makes the Y different than your neighborhood gym?
Of course we have weightlifting & cardio equipment, indoor pools & gyms, and programming for every age. But did you know the Y also supports the community through behavioral & mental health counseling, hunger & housing programs, and equity & justice initiatives? So yes, the Y is a gym – a place to get healthy in mind and body, but we are also a center for community, an advocate for the underserved, a supporter of social justice, and a cause for good.
And there has never been a better time to join! We have not only increased our safety and cleaning protocols to meet or exceed government guidelines – we are also adding new group exercise classes and family programming. At the Y, you get a gym plus so much more.
Join Today
Our Facilities & Amenities
As a member of the Y, you have access to all of our 2 Wellness Center with amenities like indoor heated swimming pools, state-of-the-art cardio and strength equipment, 2-hour childcare centers, group exercise and cycling studios, and full-size gymnasiums to name just a few.
Learn more about our branch offerings where there's something for every interest!
Aquatics Programs & Amenities
The Y has been an expert in aquatics for over 100 years. Learn to swim or lifeguard from the best in the industry. 
Swim Lessons
Our experienced Aquatics team welcomes any and all who wish the learn water safety and swimming techniques! We offer:
Parent & Child Swim Lessons
Preschool Lessons
School Age Lessons
Private Swim Lessons
FROGS Swim Team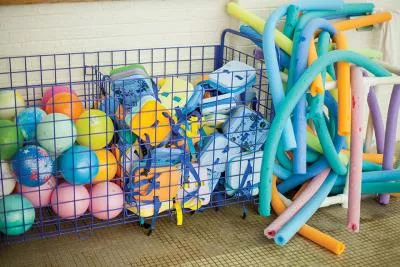 Pools, Whirlpool, & Steam Rooms
Our Downtown Branch is well-known for housing our two heated indoor swimming pools, a jet whirlpool, and men's and women's steam rooms. 
East Pool - This is our open pool housing family swim, swim lessons, and aquatic aerobics classes. We also provide pool toys, noodles, and floaties.
West Pool - This pool offers five lap swimming lanes and hosts our FROGS Swim Team and water volleyball.
Whirpool - Located in the East Pool, this is a member favorite for those looking for a muscle-relaxing soak. Adults only!
Steam Rooms - Located in the men's and women's locker rooms, steam rooms are adults-only and offer warm relaxation.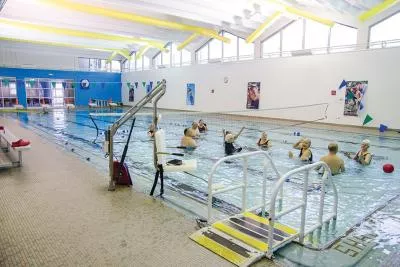 Lifeguarding Certifications
The Findlay Y offers the American Red Cross course at least 3 times a year to swimmers ages 15-older. Entry Requirements:  
Must be able to swim 300 yards, tread water for 2 minutes without hands, retrieve 5 lb brick from the bottom of the deep end.

Certificate good for 2 years.

Bring goggles, swimsuit, towel, pencil/pen, highlighter, lunch/snacks.
Trainings are free to those looking to become a YMCA Lifeguard!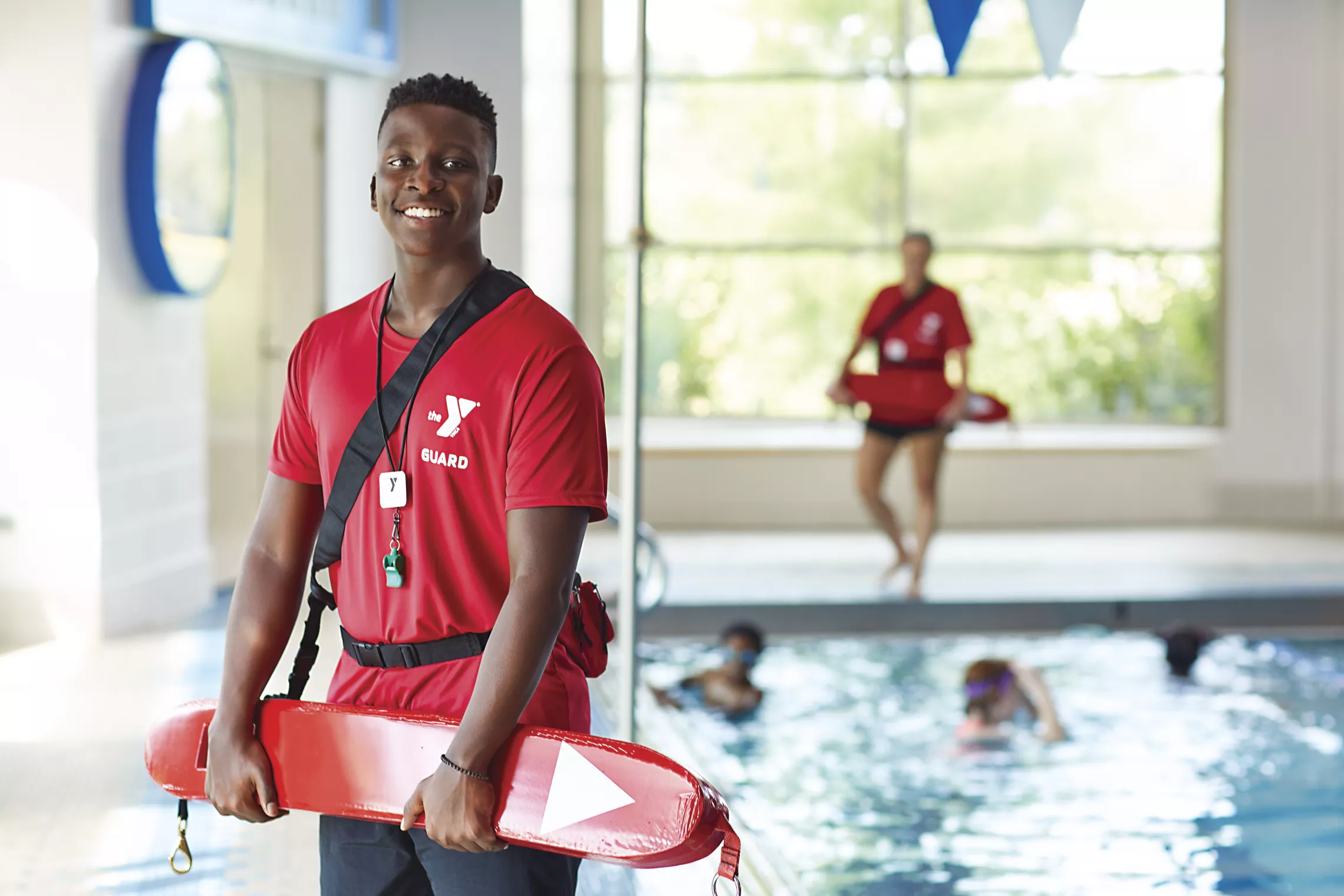 Cardiovascular & Strength Equipment
With top-of-the-line equipment and a full range of strength and free weights, the Y is the place to get strong.
Cardio Equipment
Our Downtown and East Branches offer a range of cardio equipment, perfect for the newcomer or a seasoned marathoner. Both branches maintain:
Treadmills
Stationary Bikes
StairMaster® Climbers
Elliptical Trainers
Nustep® Machines
Rowing Machines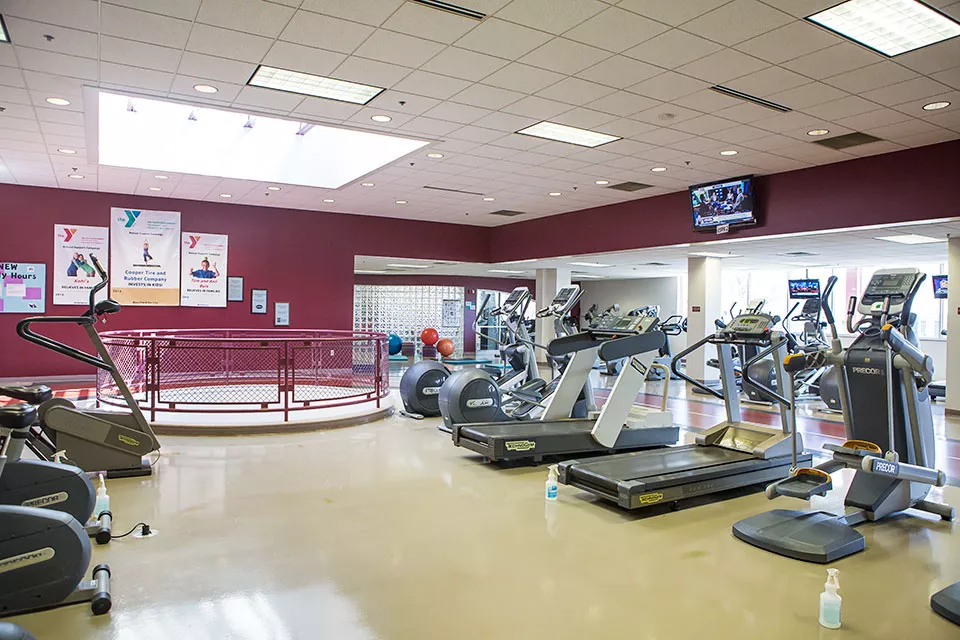 Free Weights & Weight Machines
While both branches are designed to meet your overall fitness goals, each branch has its own unique offerings. 
Precor Weight Machines
Squat Rack
Smith Machine
Dumbells
Benches
Flat Bench Presses & Decline Bench Press
Multi-Functional Cable Setups
Indoor Walking Track
At the Downtown Branch, our Indoor Walking Track has many uses!
Perfect for the active older adult looking to socialize while getting their steps in to the go-getter lapping while doing lunges, all are invited to use the track.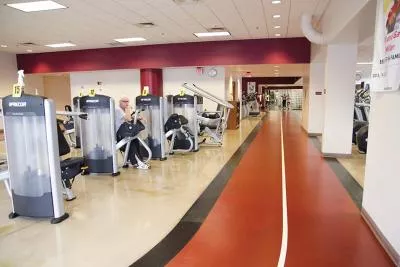 But Wait, There's More...
Our amenities don't stop there! Here are a few more ways to make the most of your Y membership.
Tennis, Pickleball, & Recquetball
5 Full-Size Indoor Tennis/Pickleball Courts (East Branch)
Access to Donnell Middle School's outdoor tennis courts for warm weather
5 Indoor Racquetball Courts (Downtown Branch)
Call our East Branch at (419) 422-9922 to make a tennis court reservation, and call our Downtown Branch at (419) 422-4424 to make a racquetball reservation.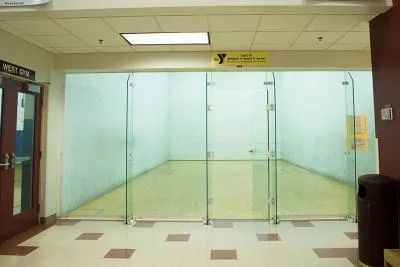 Group-X & Cycling Studios
Our Downtown and East Branches both offer stocked group exercise studios, ready for a variety of fun classes like TRX, Zumba, Fit & Tone, and more!
TRX Studio (East)
Aerobic Rooms (Downtown & East)
Group Cycling Studios (Downtown & East)
Personal Training Studio (Downtown)
Barre Studio (Downtown)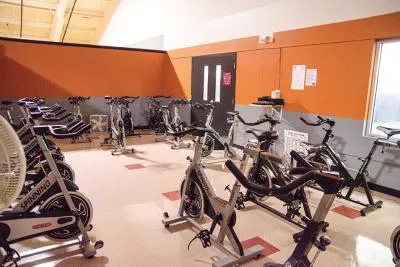 Indoor Basketball Gyms
Did you know basketball was invented at the YMCA?
The very first game of basketball was played on December 21, 1891 in Springfield, Massachusetts. The creator was James Naismith, a 30-year-old physical education faculty member at the YMCA International Training School (later to be named Springfield College.) He was tasked with creating a game that could focus young men and be played indoors in the winter.
Popular with people of all ages, our Downtown Branch houses two full-court basketball gyms. We offer a variety of programs:
Youth & Adult Basketball Leagues
Basketball Classes each session