Now Hiring Changemakers
Come to work each day knowing that what you do has an impact on the lives of the people in your community. 
How To Apply
We have a wide variety of job opportunities available at the Findlay YMCA, so there's something for everyone. Apply for your next adventure today by filling out our job application below! Once completed, please email it to HR@findlayymca.com.
For those who prefer a paper application, please stop by a Findlay YMCA branch, and we'll be happy to give you one!
Download Application
Room To Grow
Some of our senior leadership team began as swim instructors or camp counselors. When you work at the Y, you will be encouraged to try new things and grow your career. We have a solid reputation for hiring good people who do great things.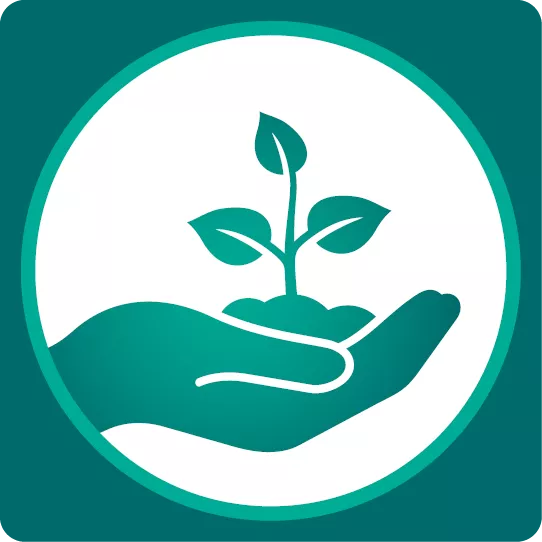 Numerous Benefits
When you work for the Y, we offer you all the perks of being a Y member including access to all three facilities plus discounts on classes, child care, and camp. Starting 2022, we offer benefits for our full-time staff AND our part-time staff like PTO and retirement!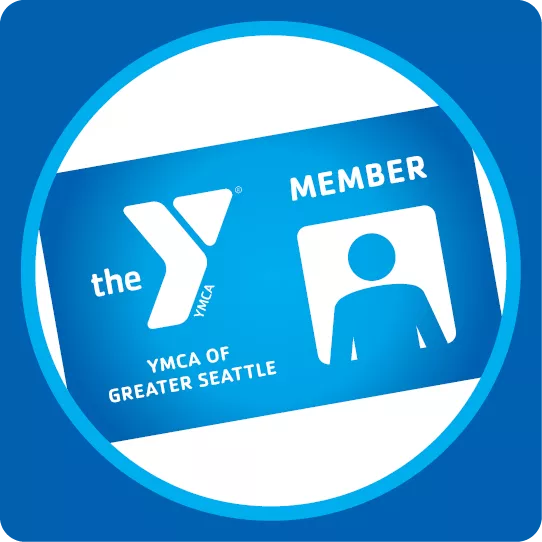 Great Coworkers
Everyone that works at the Y shares a passion for making their communities a better place, especially for kids and families. Don't be surprised if you gain great professional experience and a new BFF in the process.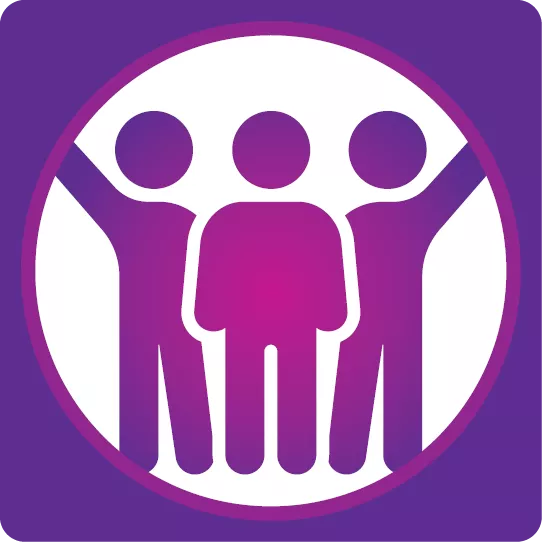 Flexible Schedules
With a variety of part-time and full-time positions available, working at the Y is ideal for students and non-students alike.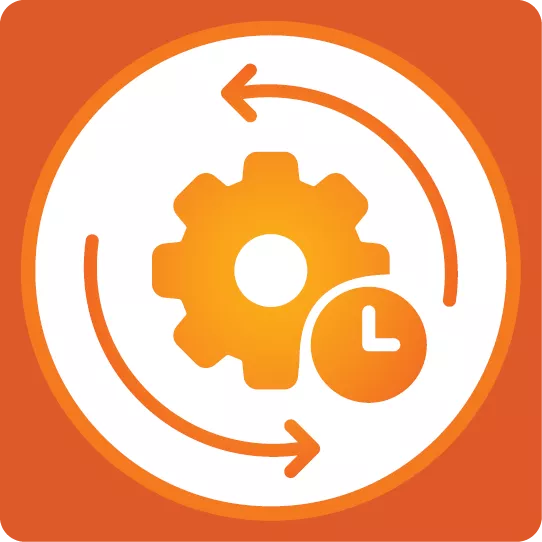 Find Your Next Career
Every day, our team members of all ages, backgrounds, and life experiences work to address evolving community needs by nurturing the potential of children and teens, improving individuals' health and well-being, and providing support to our neighbors.
View open positions below! 
Lifeguard
To ensure the safety of all swimmers and observers in the pool area, while maintaining a clean and fun environment. Variety of hours available. Must be Red Cross Certified.
Requirements:
Be on deck and ready to lifeguard on time.

Ensure that all swimmers and divers follow pool rules and policies.

Follow correct opening and closing procedures.

Never read or do homework while someone is in the pool.

Never bring your cell phone into the pool area. Cell phones are banned from the pool areas.

Take chemical readings and record on chemical log sheet at specified times.

Find and secure your own substitute when needed. Leave a note or message to let the supervisor know of the change.

Check mailboxes and bulletin boards daily in the guard office to keep updated and informed of upcoming events.

Demonstrate RESPONSIBILITY, RESPECT, CARING & HONESTY towards members, guests, coworkers, and supervisors at all times.

Maintain a clean deck at all times. Walk around the pool and pick up the garbage and throw it away.

Maintain your physical ability to perform rescues. Swim on a regular basis on your own time.

Ensure storage room is kept clean and equipment is stored properly.

Put in and take out lane and safety lines as needed (according to pool schedule) and store properly when not in use.

Know the pool schedule, so the pool can be set up appropriately in advance.

Always have and carry a rescue tube with you.

Wear uniform when on duty. Uniform consists of lifeguard swimsuit, shirt, shorts, CPR mask and whistle.
For any questions, please contact our Aquatics Director George Leatherman at gleatherman@findlayymca.com.
Apply Now
Birthday Party Host
The Findlay Family YMCA is seeking a Birthday Party Host to provide instruction and supervision of birthday party guests, including children and adults. 
Requirements:
Provides a quality experience to children and parents focused on YMCA core values: honesty, respect, responsibility, and caring. 

Represent the YMCA and self in a professional manner of safety and fun. 

You MUST be available on weekends. 
Apply Now
Child Development Lead Teacher
The YMCA Child Development Center is currently seeking qualified Lead Teachers for a Toddler Room and a Preschool Room for FULL-TIME employment. 
Requirements:
A minimum of associate's degree required, experience preferred. 

Working knowledge of Step up to Quality beneficial. 

Successfully pass a BCI/FBI background check. 

Warm, positive attitude and overall passion for early childhood education.
For questions, contact CDC Director Nicole Gosche at ngosche@findlayymca.com or Asst. Director Kiya Yeater at kyeater@findlayymca.com.
Apply Now
Day Camp Counselor
This position supports the work of the Y, a leading nonprofit committed to strengthening the community through youth development, healthy living, and social responsibility. Provides direct supervision of a group of children in a seasonal day camp. Creates positive, nurturing relationships with children, while building cooperative relationships with parents/caregivers. Promotes and supports the potential of all youth in programs and facilitates peer-to-peer connections as part of the overall camp experience.
Requirements:
High school graduate or equivalent; one year or more of college preferred. 

Previous experience working with children preferably in a day camp setting 

Experience preferred in one or more of the following areas: outdoor living, archery, boating, camping, songs/music, skits, sports, aquatics, recreational games, etc… 

At least 18 years of age 

CPR, First Aid, AED certifications, and Child Abuse Prevention training within 30 days of hire date. 

Previous experience with diverse populations is preferred. 
For any questions, please contact Senior Program Director Jerry McNamee at jmcnamee@findlayymca.com.
Apply Now
Discovery Center & YPAC Attendant
Working at the Discovery Center & YPAC includes being a positive role model, working with children in group activities, maintaining a clean, fun, and safe environment for children of all ages.
Responsibilities:
Promote values of respect, honesty, caring and responsibility

Maintain a professional image at all times

Always implement and follow safety rules for children

Greet and welcome children at the door

Ensure that parents are properly signing in their children

Be prepared to encourage and lead age-appropriate activities for children
Requirements:
High school graduate or equivalent.

Must be enthusiastic, creative, and have a desire to work with children

and their families

Previous experience with diverse populations and children preferred.

Acute planning and organizing skills are preferred.

CPR/1st Aid" are preferred but not required.
For questions, please contact our Program Coordinator Rhonda Logsdon at rlogsdon@findlayymca.com.
Apply Now
Group Exercise Instructor: Yoga, PiYo, Pilates, Tai Chi, Cycling
Instructs group classes, provides excellent service to members in a safe, enjoyable, and positive environment that promotes member wellness, engagement and healthy living in accordance with YMCA policies and procedures. 
Responsibilities:
Leads energizing, fun, safe, and educational group classes, as directed by the supervisor, to accomplish the YMCA mission and goals. Ensure participation, retention and enrollment growth.

Answers questions from members to support them in achieving their goals related to healthy living. Maintains working knowledge of wellness and trends to provide effective information and support to members.

Builds effective, authentic relationships with members; helps members connect with each other and the YMCA. Be friendly, alert and responsive to participants.

Keeps accurate class attendance records.

Follows YMCA policies and procedures; responds to emergency situations.
Requirements:
Certification in exercise medium such as TRX-certified or Barre-certified.

CPR & First Aid certification.

At least 18 years old.
For any questions, please contact our Wellness Director Chandlar Cramer at ccramer@findlayymca.com.
Apply Now
Member Services Representative
We are looking for happy, upbeat, caring people to work at our Member Services Desk at our Downtown and East Branch locations! We have flexible hours - shifts vary with days, nights and weekend hours available.
Responsibilities:
Delivers excellent service to all members, guests, and program participants. Responds to member and guest needs, promotes memberships and programs, and maintains cleanliness and organization of the front desk area.

Provides excellent service to members, guests, and program participants in the Y and on the phone contributing to member retention.

Greet and assist all members, potential members, program participants, and staff in a courteous, professional, and friendly manner. Be enthusiastic towards members by learning their names and expressing an interest in their YMCA activities.

Builds relationships with members; helps members connect with one another and to the YMCA.

Assist existing and prospective members regarding their individual membership needs.

Provide membership and program information and requirements in an accurate and courteous manner.

Handles and resolves membership concerns and informs the supervisor of unusual situations or unresolved issues.

Be punctual for all scheduled shifts and meetings

Maintain positive relations with other staff members

Manage money and complete daily audit at the beginning and end of each shift

Adheres to all YMCA policies
Requirements:
Able to work evenings and weekends.

Excellent interpersonal and problem-solving skills.

Previous customer service, sales or related experience is a plus.

Basic knowledge of computers.
For questions, please contact our Membership & Marketing Outreach Director Derek Draper at ddraper@findlayymca.com.
Apply Now
Wellness Supervisor
Would you like to support branch operations and administration by ensuring members' needs are met and the facility is safe and clean? As the Building Supervisor, you will monitor the facility to ensure staff and members are adhering to YMCA policies and practices.
If hired for this position you will walk through the building to ensure safety guidelines and cleanliness standards are maintained and members' needs are being met.  You will be responsible to ensure staff and members are in compliance with YMCA policies. 

You will support staff by providing breaks and assisting staff as needed, support the Membership desk and Welcome Center, and respond to facility maintenance needs in an appropriate manner.

Weekend opening and closing shifts are available with the opportunity for additional hours throughout the week.
Requirements:
High school graduate or equivalent preferred

CPR, First Aid, AED certifications; within 90 days of hire date
For questions, please contact our Wellness Director Chandlar Cramer at ccramer@findlayymca.com.
Apply Now